As a non-profit charitable organization, corporate and individual donations are a vital part of FICS' funding.
The services provided by FICS couldn't be offered to the community without the support of community members.
Contact us:
905-689-7880
FICS is located in the Waterdown Library, 163 Dundas St. E.
Mailing address:
P.O. Box 240,
L0R 2H0
We would like to acknowledge and thank our donors who generously supported our programs and services.
       
Rockton Lions Club
Lynden Lions Club
Waterdown Lions Club
      
Rotary Club of Waterdown
Optimist Club of Strabane
 
Royal Canadian Legion of Waterdown
    
United Way of Peel
Flamborough Santa Claus Parade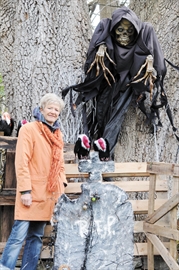 Stinchcolm Family Haunted House
          
Christmas Connection – A thank you to the many individuals and organizations that support our Christmas Connection in partnership with the Flamborough Review.
Soroptimist of Dundas Ancaster Flamborough

Flamborough Machine Shop
Freelton Ladies
Turkstra Lumber Charity BBQ
Thanks to Turkstra Lumber in Waterdown who supports our weekly charity BBQ, many students and seniors, together have enjoyed the delicious hamburgers dished up every Friday during the summer.  Thanks to both Turkstra Lumber and all those hungry supporters! The BBQ supports all FICS programs and services provided to the residents of Flamborough.